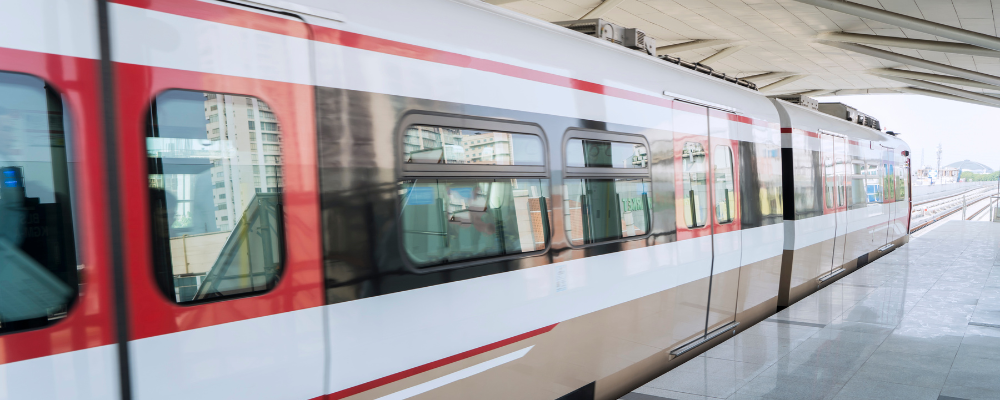 All aboard the Green Line!
 Ok, it may be a few years before we can board Calgary's highly anticipated Green Line, but rest assured planning and construction are well underway. With the City's population expected to double by 2076, this is a vital infrastructure project that will help maintain the quality of life we've all come to love and expect. After all, with a projected 3+ million population in the near future, it's of the utmost importance to plan ahead! How the population of a city of this size gets from point A to point B is crucial. As an important part of this vision for Calgary's future, the Green Line promises to improve mobility, connect people to places, connect people to jobs, and reduce environmental impact.
Construction has begun in Downtown, Ogden, and Beltline, but it's expected to shift into full gear in 2024. While the entire line is projected to take six years, the first phase has an ETA of 2027. That means approximately three years from now, an extra 20kms of public transportation will be readily available from Shepard to Eau Claire - not too shabby! This phase of the Green Line will seamlessly connect with existing Blue and Red LRT lines and MAX BRT routes, exponentially improving city navigation and transportation.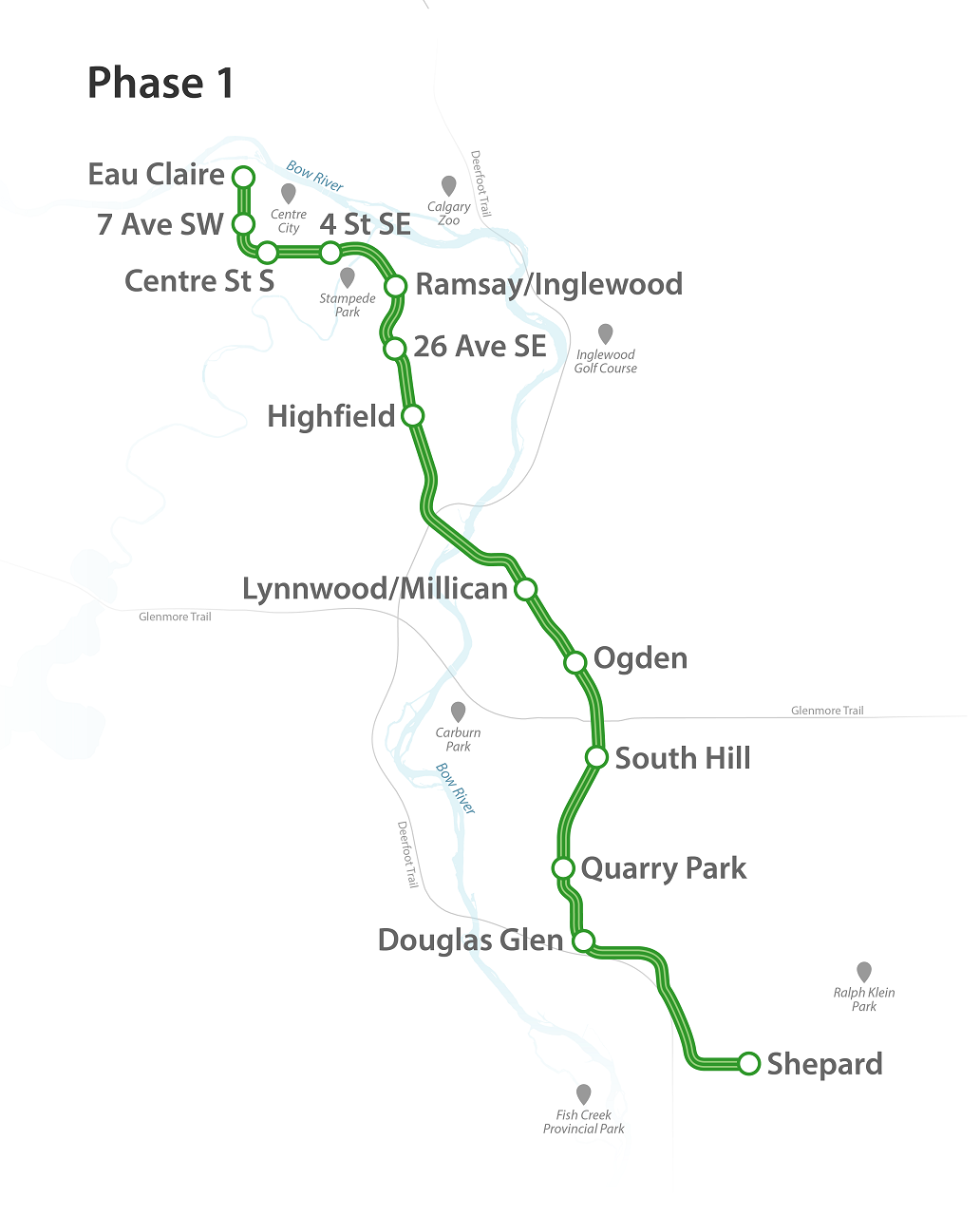 According to the City of Calgary's website, Green Line riders can expect a comfortable, fast ride with some amazing views along the way. Crossing the Bow River Bridge between Eau Claire and Crescent Heights will give riders spectacular views of Princes Island Park and the river valley below. Multi-use pathways on both sides of the bridge deck will be bustling with pedestrians and cyclists. 
The downtown portion of the Green Line will be underground, with most station entrances integrated into buildings and developments. Above ground stations will be uniform in look and feel, with a modern, simple and sleek design. New low floor LRV cars will provide a comfortable, fast ride. They are specifically designed to enhance safety, are easy to board and spacious to move around in. Not only will Green Line connect you to key destinations across Calgary and the greater transit network, it will be a unique experience.

THE FUTURE
Once completed, the Green Line will begin in the SE in Seton and make its last stop at 160 Ave N in the North, a total of 46kms of transit serving 27 communities with 29 new LRT stations along the way. Among those new stations will be a station for South Health Campus and a connector to Calgary International Airport (YYC). There are also long term plans for a high-speed rail service to Banff, Canmore, Edmonton, Okotoks and High River, which will be able to connect with the Green Line.

It can be difficult to get a populous on board for new projects that spend taxpayer dollars, bring more construction, and promise to change things. But the Green Line has an astonishing 91% support from Calgarians, according to survey. It's hard to deny Calgary needs more transit options and additional/updated infrastructure to accommodate the influx of migrants, so the Green Line is predicted to play a huge role in keeping Calgary one of the world's best cities to live!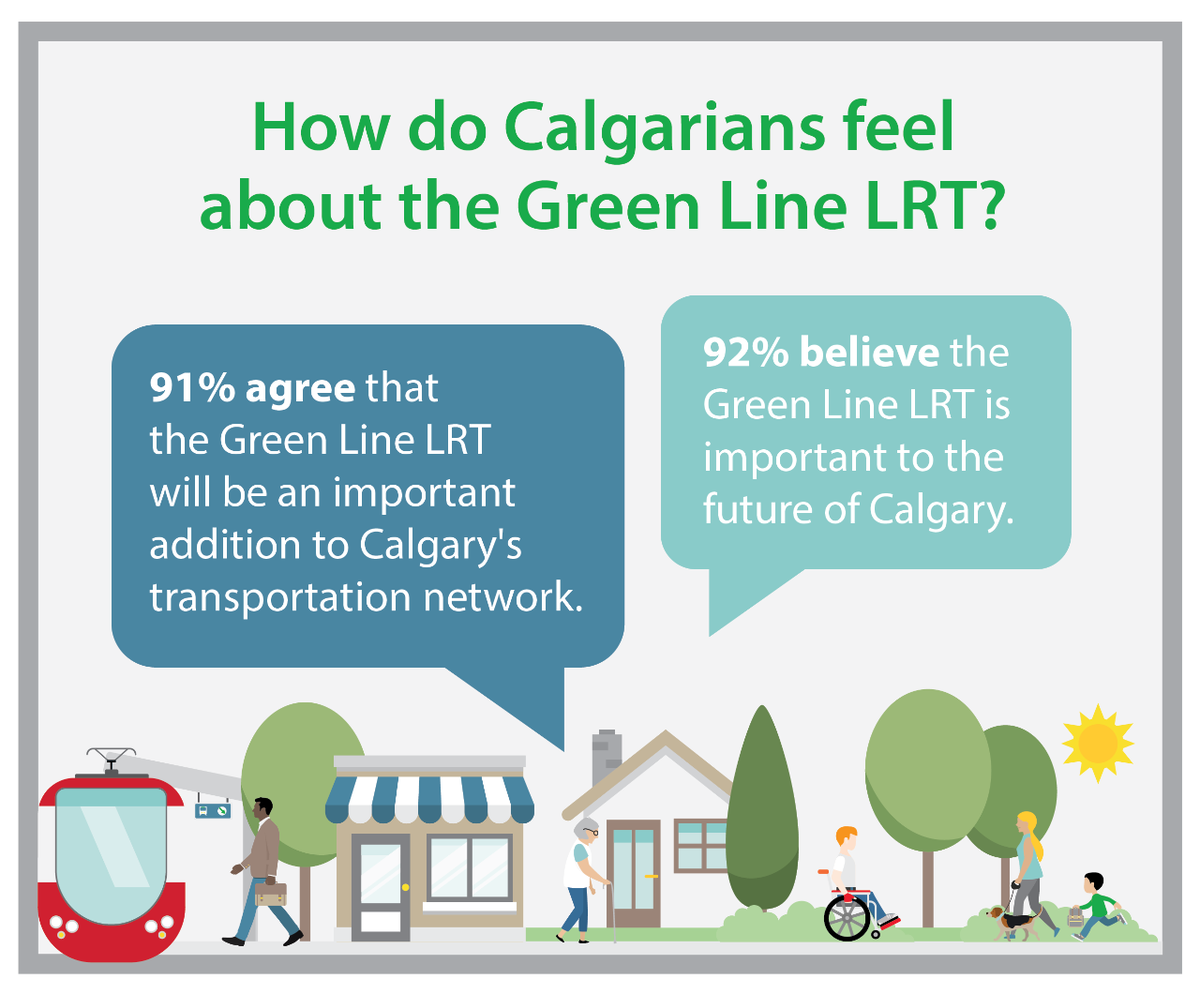 MORE INFORMATION
The City of Calgary has dedicated a site with all the Green Line info. Check out the link below to learn more, read their FAQ section, and stay up-to-date on construction notices in your area.
Graphics courtesy of City of Calgary