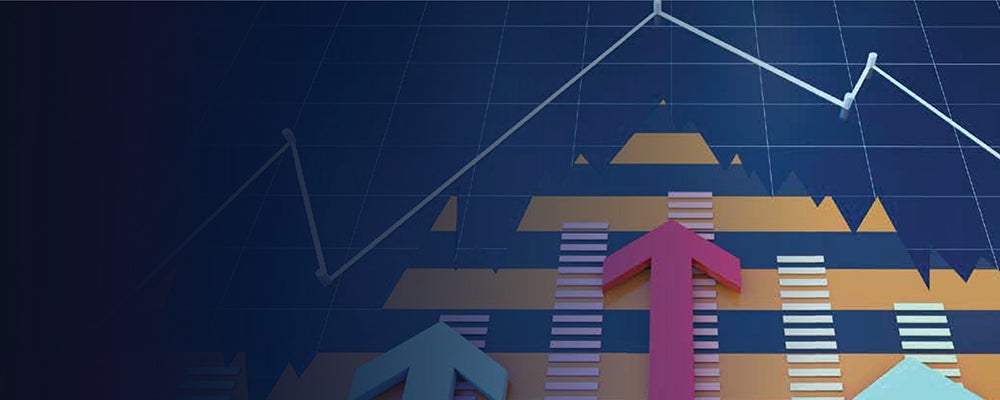 The Bank of Canada has started the 2023 market off with a bang by announcing its eighth consecutive variable rate increase in ten months
. The 25 basis point hike isn't exactly a surprise, but this decision means the central bank's trendsetting rate is now sitting at 4.5% as the Bank of Canada continues its fight to curb inflation. The announcement did come with the indication that this could be the last hike for a while, but we'll have to wait and see how the economy evolves by their next decision on March 8th.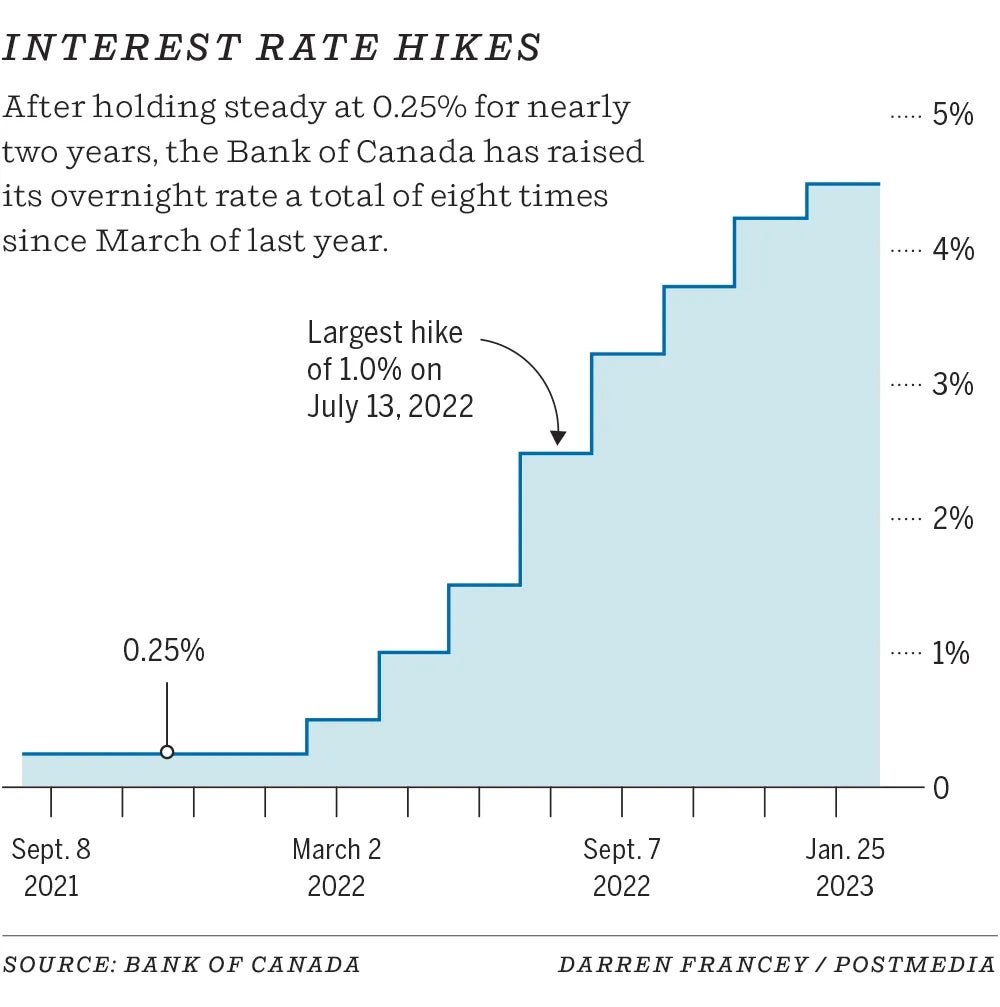 Trevor Tombe, an economics professor at the University of Calgary, recently told the
Calgary Herald
:
A quarter point relative to the four full percentage points that we had already increased is really just a small addition," he said. "But these rate increases are pretty dramatic. They're the most rapid increases in rates in a generation, and how they affect individuals will depend on a family's unique circumstances."
On the bright side, the latest CREB Forecast is predicting the Calgary market to remain strong in 2023, unlike some of the other major Canadian centres. Why? First, Calgary has seen the largest gain in employment in the province with a 2023 forecast of a 1% employment growth and an unemployment rate of 5.8%, an almost 1% improvement from 2022. Second, 2022 brought a migration surge to Alberta, which is expected to help offset the impact of higher lending rates. Third, low inventories of homes for sale is keeping market conditions tight. While slowing sales in Toronto and Vancouver have prompted many to forecast price declines in Canada, Calgary is generally expected to maintain its strong market. 
Desjardins stated this week in their Alberta Economic Outlook:
The growth in Alberta will be relatively resilient, resilient relative to that of other provinces, given some of the offsets from other things like the energy sector and relatively little exposure to the housing market," said Marc Desormeaux, principal economist for Canadian economics.
Alberta is not expected to face the same adjustments as other parts of the country, so this alone is reason to remain optimistic!