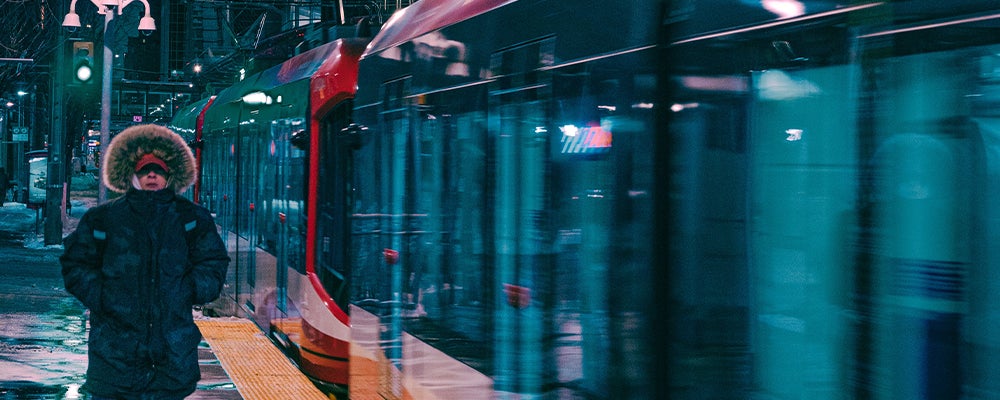 Nowadays, it seems like nobody in Calgary is actually "FROM" here, but once you live here long enough, you will start to blend in with the locals, too.
1. You have waited in line at Peter's Drive-In when the cars have wrapped right around and onto Highway 1 –
…and didn't mind the wait. Hello!? Thirty-one flavours of shakes and drive-in burgers??? No matter the weather, it is worth the wait (and the calories).
2. You have used your car heater and AC on the same day –
If you have lived in Calgary for longer than 6 hours, there is a very good chance you have already experienced this.

3. You have learned to always dress in layers –
(See #2) If you call Calgary home, you know it's not uncommon to leave for work dressed for +15º weather and drive home from work in a full-blown blizzard. Especially between October to June, always stick to mom rule #1 and bring a jacket, just in case!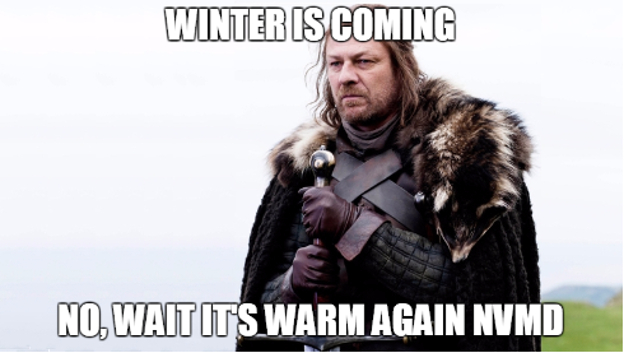 4. You own cowboy attire even though you have never set foot on a ranch –
Even if you only wear it at most ten days out of the year, there is a 99% chance you have at least one item of clothing in your closet from
Lammle's
, and it is probably plaid. Bonus points if it has fringe or rhinestones!
5. Your cowboy boots don't give you blisters anymore -
Yahoo! You finally broke those suckers in and can strut until your heart's content. To anyone still powering through and limping around the
Stampede
grounds, we sympathize. One glorious day, you won't need to pack emergency bandaids.
6. You know how to line dance –
In Alberta, they teach line dancing in gym class, so for most locals, it's pretty much second nature when Achy Breaky Heart comes on to break it down. A few bouts on the dance floor at
Ranchman's
or
Cowboys
and even out-of-towners catch on pretty quickly. It has also been said that the more you drink (*ahem* responsibly), the better you can dance, which is always a comforting backup plan.
7. You are always excited to see the comeback of the Red Mile –
GO, FLAMES, GO!
There's nothing like watching hockey in the Spring, hanging out on 17th Ave and celebrating the Flames making the playoffs with hundreds of other energetic fans.
8. You stop in the middle of literally any road to let a pedestrian cross –
Ok, maybe not Deerfoot or Stoney, but on basically any other road, the unspoken rule that "pedestrians have the right of way" holds true. Even when there isn't a crosswalk, Calgarians are known to stop to let our friends on foot go first.
9. You've spent the day hanging out in a park –
It's hard to believe a city like Calgary, with so much new infrastructure, is LOADED with parks and green spaces. Almost every neighbourhood has access to or is a short bike ride or drive away from a community green space, sometimes even with tennis courts, pools, or along riverbanks. This is especially great for out-of-town folks who may miss small-town life because, often, these parks don't even feel like they are in the middle of the city. Sometimes, it takes a little while to find them, but once you do, you likely spend many sunny days there.
10. You cheer for the Flames now –
Even if you weren't a hockey fan before, or you usually cheer for another team, when the Flames make playoffs, you are rooting for them!