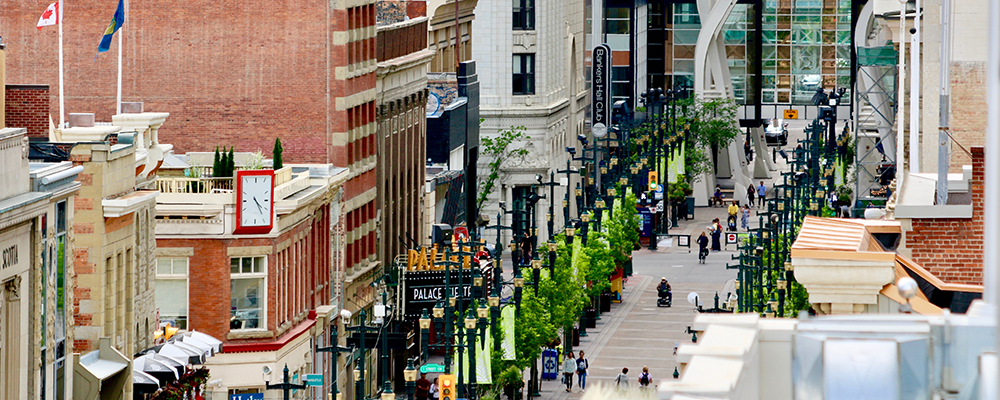 We have long known Calgary to be an amazing city to live and work in, and it seems we aren't alone in our love for the city!
This week, the Economist Intelligence Unit (EIU) announced their annual list of the world's most liveable cities, and our very own Calgary tied for third with Zurich, Switzerland. Yes, that's right, third! In fact, Calgary came in at #1 in North America, falling behind only Vienna, Austria and Copenhagen, Denmark in the global rankings.
Calgary has consistently ranked in the top 10 since 2008, but this is the first year that we have broken into the top 3. According to the EIU, its "Livability Survey", which determines the global rankings, quantifies the challenges that might be presented to an individual's lifestyle in 173 cities worldwide.
Each year, the EIU rates each of the 173 cities in a score out of 100 across six categories: Stability, Healthcare, Culture, Environment, Education and Infrastructure. This year, Calgary received top marks for Culture, Environment and Education.
Commenting on the historic announcement, Calgary mayor Jyoti Gondek said: "More Calgarians are telling the story of their city, and people are taking notice. Our climb in the rankings for Most Livable City reflects the welcoming nature of our city, its affordability and the opportunity offered to entrepreneurs. We are exuding optimism and inviting people to join us in shaping our future."
Calgary Economic Development was one of the first to break the news. "An important aspect of the rankings is the focus on livability for all citizens given economic challenges and it continues to be a focus for Calgary," said Brad Parry, President and Chief Executive Officer of Calgary Economic Development. "This ranking is an acknowledgment Calgary is a great city for people to make a living and a life as we help solve global challenges."

The Economist Intelligence Unit (EIU) is the research and analysis division of The Economist Group, the sister company to The Economist newspaper. Its Livability Survey is highly respected for its commitment to assessing cities on a global level. 
You can read the full 2022 EIU Global Livability Index report


HERE