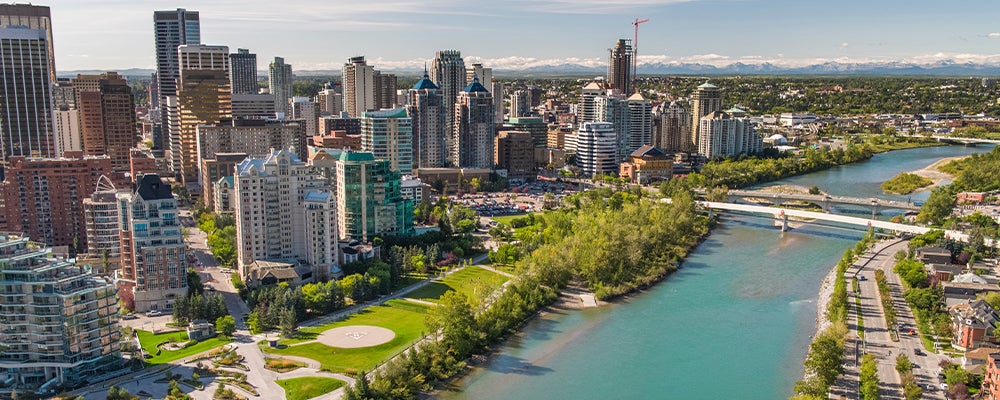 Calgary has long been a hidden gem for investors, offering incredible value for the dollar.
Now, our fair city is finally seeing a huge boom in investment. Here are some of the top reasons to invest in Calgary's real estate sector:
AFFORDABILITY
Calgary is one of the most affordable places for real estate in the major cities in Canada, allowing investors to get in at half the price of Toronto or Vancouver!
MLS COMPOSITE BENCHMARK HOME PRICE (Sept 2022)
*  Calgary: $527,400
*  Toronto: $1,104,000
*  Vancouver: $1,155,300
A STRONG ECONOMY
A booming Oil and Gas sector is once again bringing great prosperity to Calgary, but it isn't the only reason that Calgary has such a strong economy.  Consider these facts (courtesy of Calgary Economic Development, 2022):
* Calgary has the highest GDP per capita of major Canadian cities
* Calgary has the highest concentration of high-tech workers in Canada
* Calgary has the highest head office concentration per capita in Canada
* In the first half of 2022, Calgary saw the 4th highest venture capital investment in Canada, with $427 million in 42 deals and is on pace for a record-breaking year.
A STRONG RENTAL MARKET
Calgary is Canada's 4th largest urban centre and has a wide variety of people looking to rent. From families, to students, to professionals, to executives and anywhere in between! Our rental market is BOOMING!


NO RENT CONTROLS OR CAP ON RENTAL RATE INCREASES
Calgary has no rent controls, and there is no limit on the amount by which a landlord may raise their rent. Rental rates are market-driven in Calgary, meaning when supply is low and demand is high, rental rates go up very quickly!


RENTS ARE ON THE RISE
As of October 2022, average rents were up between 20-30% year over year, and they are still rising as more and more people are calling Calgary home.


A GROWING POPULATION
In the second quarter of 2022, Alberta saw a net increase of 34,883 people to its population, many of which came to Calgary. In fact, Alberta is seeing record growth in population due to both inter-provincial migration as well as international migration. This bodes well for the rental markets as many newcomers to the city look for homes to rent. 


HIGH INCOMES
According to 2021 Census data, Calgary has the highest median after-tax income of all the major cities in Canada. Higher household incomes typically lead to a higher monthly spend on housing. 




NO PST
Unlike other major centres, Calgary has no added provincial sales tax (PST), making goods and services so much more affordable.

TOTAL SALES TAX
* Alberta: 5%
* British Columbia: 12%
* Ontario: 13%





Considering an investment into Calgary real estate? We can help you find the right place to put your money, whether it be a pre-construction condo, a rental property, or a joint-venture initiative.