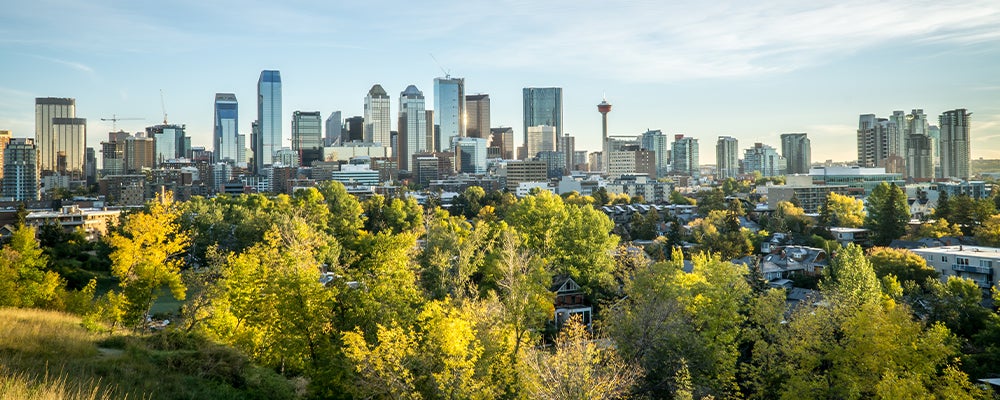 Calgary has been ranked in the top 10 of the world's most affordable cities!

According to the Urban Reform Institute's Demographia International Housing Affordability Study, Calgary ranked 10th out of the 92 cities included in the survey.

Calgary's affordability, which was based on numbers taken during the fourth quarter of 2021, was up slightly, posting a median multiple of 4.0 compared to 4.1 in the previous study analyzing 2020. Calgary's 2020 rating placed them 29th on the list.

Cities with a median multiple of 3.0 and under have "affordable" housing markets, while the range from 3.1 to 4.0 is "moderately affordable," 4.1 to 5.0 is "seriously unaffordable," and 5.1 and over is "severely unaffordable."

The median multiple is the price-to-income ratio, which is the median house price divided by the gross median household income, pre-tax. This means that the median house in Calgary costs four times the average annual income in the city.

Edmonton ranked as the most affordable Canadian city in the report, sitting fourth with a rating of 3.6 while Pittsburgh was the most affordable city in the report with a rating of 2.7.

On the other end of the scale, Vancouver, Sydney and Hong Kong were rated as the three most unaffordable cities, with median multiples of 13.3, 15.3 and 23.2 respectively.

"Severely unaffordable housing has spread from Vancouver to smaller markets, as metro Vancouver has shed domestic migration to smaller markets in British Columbia, such as Chilliwack, the Fraser Valley, and Kelowna and markets on Vancouver Island," read the report.

Toronto finished 83rd, with a median multiple of 10.5, with the report stating the "severely unaffordable housing" trend in Ontario has spread to smaller markets in Ontario, such as Kitchener-Waterloo, Brantford, London and Guelph, as residents of metro Toronto seek lower costs of living.

According to CREB®'s latest housing statistics, Calgary's benchmark price reached $526,700 in April, nearly two per cent higher than last month and 17 per cent higher than last year. Toronto Regional Real Estate Board's put the average price of a home in that city at $1.2 million in April, while Vancouver's benchmark house price sat at $1,360,500.