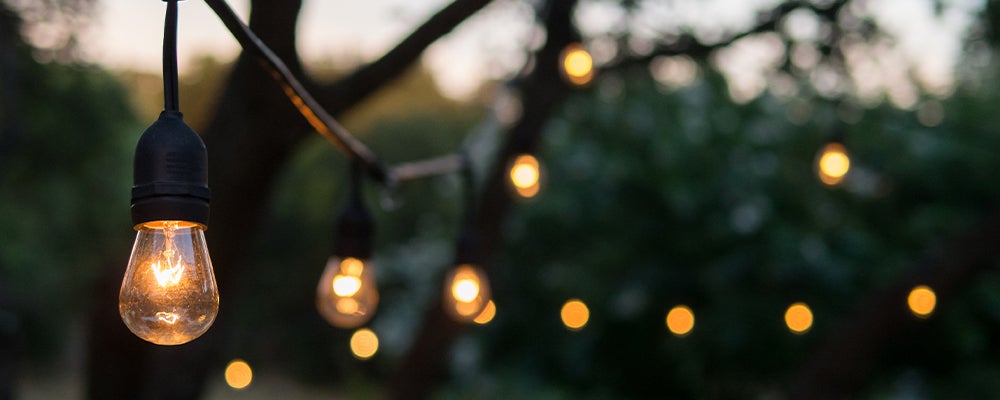 Tackle common home improvement projects and transform often-overlooked spaces with budget-friendly and straightforward solutions.
 Try one – or more – of these quick, affordable mini makeovers to help your home look better and work harder.
Boost Kitchen Storage
Whether your kitchen is large or small, ample storage is always a selling point. Take advantage of unclaimed wall or corner space with open shelves to keep dishes, spices, and cookware easily accessible. Embellish plain shelves with decorative brackets to add personality. Consider mounting a wine rack next to or under upper cabinetry if you frequently entertain.
With the simple addition of colour, you can give your bathroom cabinets a brand-new look. All you need are the right tools, a bit of time, and a paint colour that inspires you.


Embellish the Entrance
Millwork adds rich character to rooms throughout your home, so why not use it to dress up curb appeal? Incorporate indoor style elements outdoors to give your exterior a sophisticated look. Frame your front door surround with millwork, and paint it to coordinate it with your home exterior.
Restore Your Floor's Shine
The versatility and warmth of wood are incomparable to other flooring materials, but regular exposure to dirt, dust, and high foot traffic will leave it looking dull and distressed. Restore your floor's shine factor by polishing with a specifically designed product for hardwood floors. You should polish wood floors once a year and every four to six months in high-traffic areas.
Give the Fireplace a Facelift
Give a dated or boring brick fireplace a makeover with a fresh coat of paint. Before starting, thoroughly clean the fireplace to loosen grime. Apply a stain-blocking primer to the clean fireplace and help cover soot stains before painting. Consider high-gloss paint for a beautiful, contemporary look.
Stop Clutter at the Door
As one of the first rooms guests see, the entryway has a big job: make a good first impression and keep the drop zone tidy. Outfit your foyer with function and flair using a do-it-all storage system. Enlist the help of furniture to perform double duty as a bench and shoe caddy. A combination of storage solutions -- such as wall hooks, lockers, cubbies, or a bench -- will help your entryway stay organized and inviting.
Shed a Little Light
Beautiful light fixtures can go a long way in energizing or soothing a space, and clever designs can ease eye-intensive tasks. Successfully light a room by creating layers of light with task, accent, and ambient lighting. An attractive pendant, sconce, or chandelier instantly boosts a room's sophistication. For example, a whimsical chandelier above the kitchen sink makes a statement and provides a practical light source for prep and cleanup.
Banish Closet Clutter
One size doesn't fit all when it comes to closet storage and organization systems. Maximize your closet capacity and cut the clutter with easy, affordable ideas that work for your routine and wardrobe. Before rushing off to the store for a new closet organizer, measure your closet space, take an inventory of what's stored, and consider your current and future lifestyle.
Add a Sink Filter
Before starting your project, make sure your under-sink space is large enough to accommodate a water filter system. Without cluttering your sink or countertop space, an under-sink filter gives you clean, great-tasting water. Plus, you can easily install a water filter without hiring a professional.
Go Modular
If space is at a premium in your humble abode, don't fret. Boost a blank wall's style and storage capacity with a modular shelving unit. Decorate with various books and display pieces to add colourful interest, or opt for cubby-style shelving, perfect for baskets, boxes, and bins to keep storage hidden but accessible.
Accessorize Your Entryway
Entryway details can make a lasting impression on guests and give your exterior a distinct personality. Polish the look of your entryway with small accessories -- such as address numbers, outdoor lighting, and a letterbox -- that pack a big punch. Matching finishes on accessories will give your entryway a classic look, while mix-and-match accessories, such as vintage or upcycled fixtures, will create a one-of-a-kind aesthetic.
Have Carpets Professionally Cleaned
When was the last time somebody cleaned your carpets? You can revive your carpets and improve your family's health with professional carpet cleaning for a little bit of money. Weekly vacuuming removes topical dirt, dust, and hair, but a carpet-cleaning service will remove stains, allergens, dust mites, and grit. If you have carpets in high-humidity areas of your home, carpet cleaning will also help prevent mould and mildew growth.
Backsplash for Less
A backsplash adds a dose of character to a kitchen and protects walls from splashes and spills. Beadboard backsplashes and tile backsplashes are easy to install and can be done without the help of a professional. Regardless of what medium you choose, it will keep your kitchen fresh and functional.
Accentuate Crown Moulding
Trimwork and crown moulding are jewelry for walls, doors, and windows. Whether replacing old trim or starting fresh, you can transform a room over a weekend. Give your home a complete look with affordable, off-the-rack mouldings from a local home improvement center. Layer crown moulding around entryways and ceilings for a classic, custom look.
Make a Roman Shade
Give windows a custom look at a cheaper price using DIY window treatments. With a mini blind and midweight upholstery fabric, you can create a charming roman shade to block the sun and boost your colour scheme.
Add Some Greenery
A landscaped walkway can deliver a big personality and keep your home fresh, lively, and inviting. Create natural beauty and texture along your front walkway with assorted stout perennials.
Replace a Showerhead
Start your morning routine on the right foot with the perfect shower experience. A handheld or sliding bar showerhead is easy to adjust for different heights, from tall adults to small children -- and pets, too.
Repurpose an Armoire
An unused hutch, armoire, or bookcase can quickly transform into a beverage station with a bit of paint and creativity. Store bottles and beverage glasses on open shelves for easy access while entertaining. You can also free up shelf space by outfitting the underside of a shelf with hanging storage for wine glasses. Use drawers and cabinets below to store serving trays, utensils, and linens.
Hassle-Free Game Time
Create a dedicated zone as a central area for often-used games, movies, and media. Here, a media cabinet keeps family members from searching the house for game-night accessories. Divided shelves and shallow baskets, bins, and photo organizers help the space stay organized. Tip: Face boxes and DVD spines outward, so they are readable at a glance.
Place an Outdoor Path
Savour warmer seasons with a simple path leading through your yard or garden. An understated path of irregular-shaped flagstones creates a casual, welcoming atmosphere.
Simplify Laundry Day
Jump-start laundry day by streamlining your sorting ritual. A three-bag laundry sorter encourages organization as a daily routine. The open design with easy-to-read labels helps the whole family see where to place items, saving you time sorting clothes on washday. Small-space solution: Opt for laundry bags that hang from over-the-door hooks rather than hampers that take up floor or shelf space.
Install a Programmable Thermostat
Regulating your home's temperature is a breeze (pun intended) with a programmable thermostat, and it will save you around $150 in utility bills each year if used correctly. A new thermostat will be mercury-free and more energy-efficient than an old manual thermostat and can be purchased at local home improvement centres.
Light the Night
Illuminate your deck and/or yard with low-voltage lighting to provide long-lasting style and efficiency. Deck and outdoor lighting add safety and beauty to alfresco spaces and allows you to enjoy time outside well past sunset.
Install a Bathroom Vent Fan
If mould creeps into your shower stall or your bathroom mirror is consistently foggy, it might be time to replace your bathroom vent fan. You can install a new vent fan in about three hours -- and the outcome will leave your bathroom fresh, dry, and odour-free.
Upgrade a Small Appliance
Small, accessible appliances lend a big hand in the kitchen -- especially on busy weeknights. Streamline efficiency at the hub of your home with a new appliance, such as a microwave, toaster, blender, or espresso machine.
Original Source:
Better Homes and Gardens