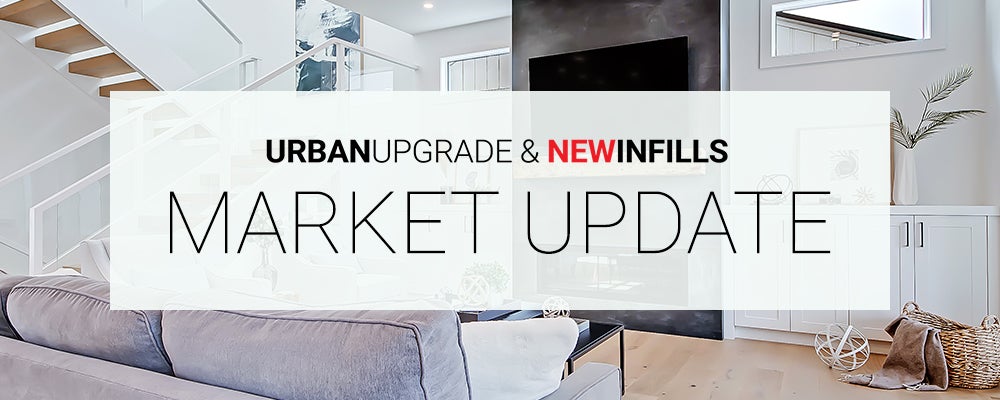 Record high sales seen again in March
– For the second month in a row, sales activity not only reached a monthly high but also hit new record highs for any given month. Gains occurred across every property type as they all hit new record highs.
An increase in new listings this month helped support the growth in sales activity. However, inventories have remained relatively low, ensuring the market continues to favour the seller.
"While supply levels have improved from levels seen over the past four months, inventory levels are still well below what we traditionally see in March, thanks to stronger than expected sales activity," said CREB® Chief Economist Ann-Marie Lurie. "With just over one month of supply in the market, the persistently tight market conditions continue to place significant upward pressure on prices."
With an unadjusted benchmark price of $518,600 this month, the monthly gain increased by another four per cent. After three consecutive gains, prices have risen by nearly $55,000 since December and currently sit nearly 18 per cent higher than last year's levels.
Despite the strong start to the year, price gains and rising lending rates are expected to weigh on demand in the second half of this year. Nonetheless, persistently tight conditions will likely continue to impact the market over the next several months.

---
Housing Market Facts
Detached
Sales continued to surge in March reaching record highs, thanks to a boost in new listings. Year-over-year sales growth occurred in every district of the city except the City Centre. The pullback in the City Centre is likely related to the significant drop in new listings, providing less choice for potential buyers.
The months of supply for detached homes has been below one month since December. The exceptionally tight conditions have had a significant impact on home prices. The benchmark price for detached properties rose to $620,500 in March, which is over $73,000 higher than December levels and 20 per cent higher than levels recorded last year. Gains in prices have also caused a significant shift in the distribution of homes, where over 57 per cent of the available supply is priced over $600,000.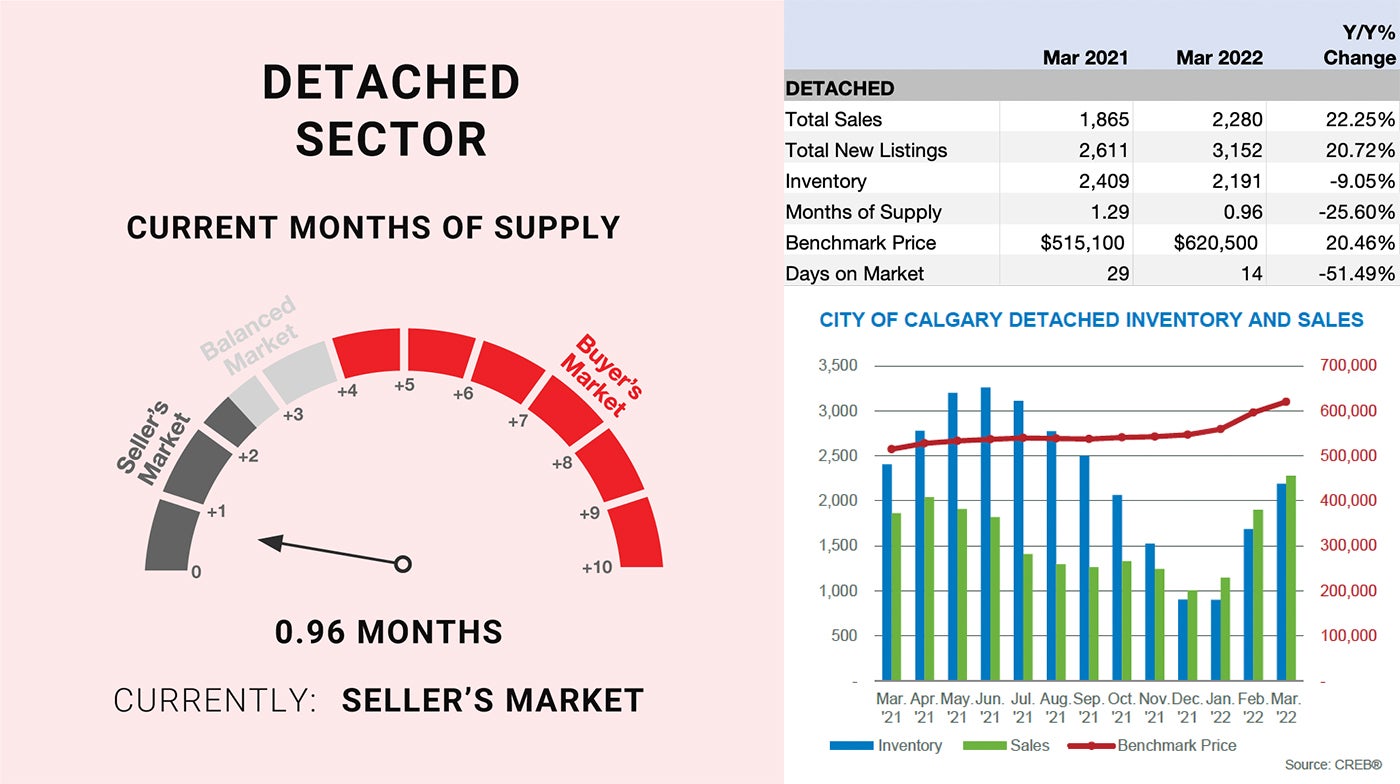 Semi-Detached
Semi-detached sales posted another record month of sales and year-to-date sales are over 43 per cent higher than last year. Improvements in new listings helped support some of the growth in sales but did little to improve the inventory situation.
Inventory levels remain relatively low, causing the months of supply to remain nearly 70 per cent lower than long term trends for this time of year. Tight conditions caused prices to trend up again this month, for an unadjusted monthly gain of nearly four per cent. Prices trended up across all districts and are 16 per cent higher than last March. Year-over-year price gains have ranged from a low of nine per cent in the City Centre to a high of nearly 22 per cent in the North district.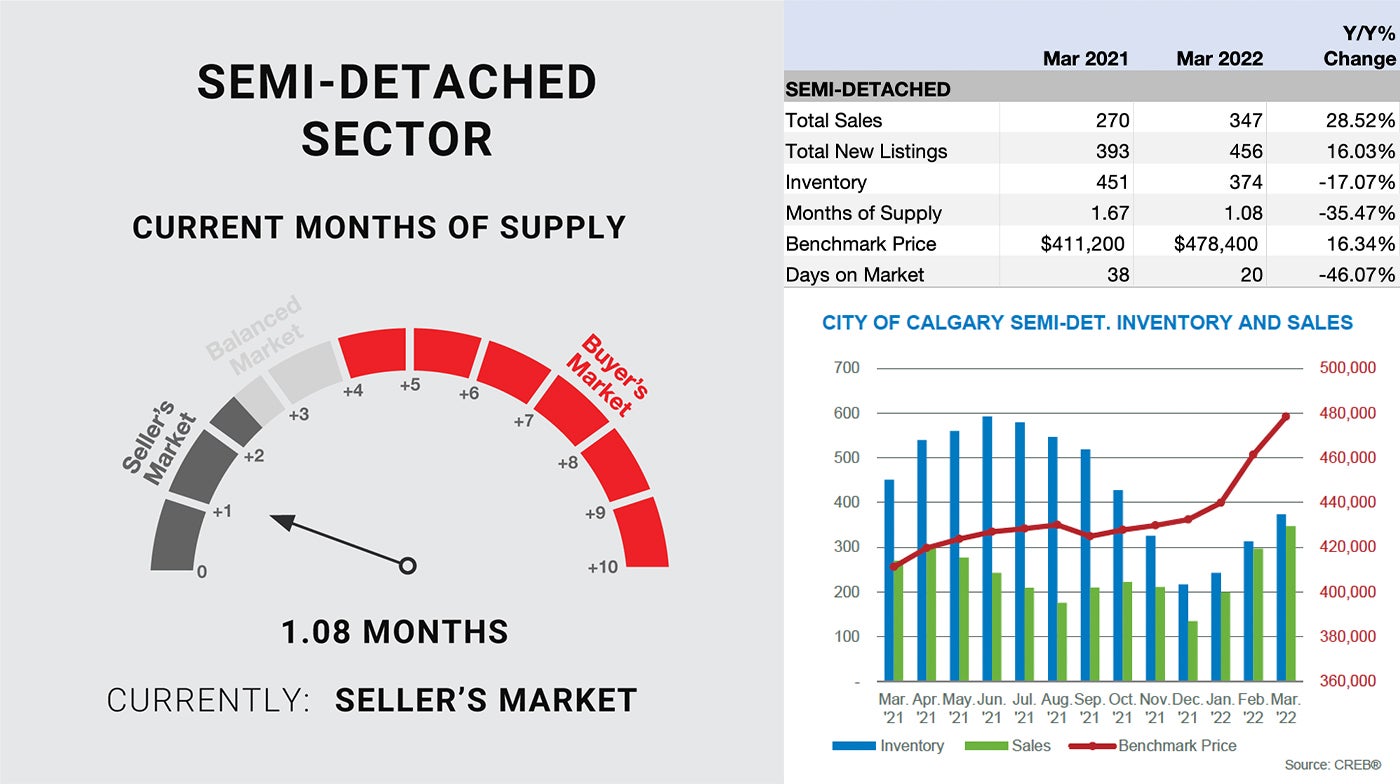 Row
Row sales reached an all-time record high this month, contributing to year-to-date sales of 1,550 units, which is a 96 per cent increase over last year. An increase in new listings helped support the strong sales. However, inventory levels have been steadily declining compared to the previous year and are at the lowest March levels seen compared to the past seven years. Strong sales this month combined with the lower inventory levels saw the months of supply push below one month.
The persistently tight conditions have placed significant upward pressure on prices. In March, the benchmark price reached $335,400, which is over four per cent higher than last month and nearly 17 per cent higher than last year. While strong gains have occurred across all districts of the city, the North East, North West, South and East districts have not yet recorded full price recovery from their previous highs.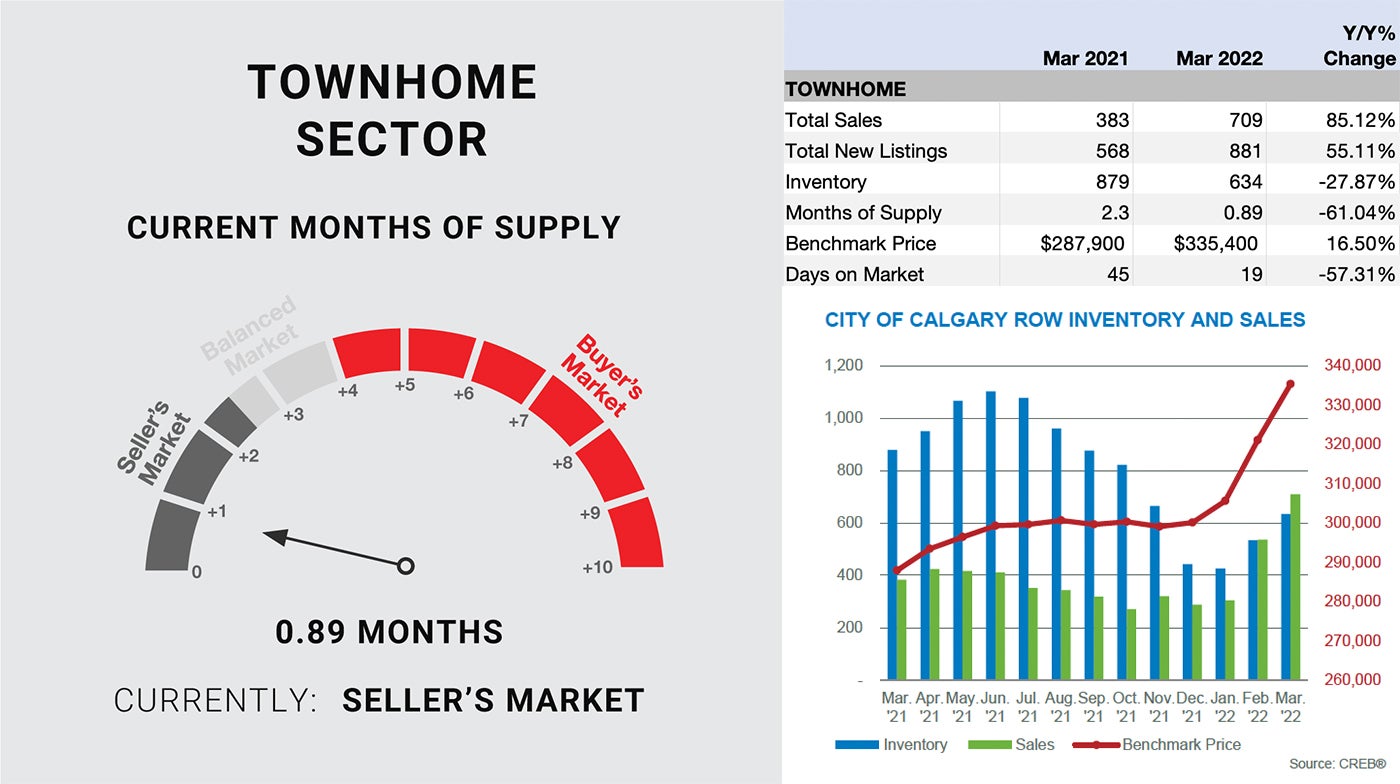 Apartment Condominium
Apartment sales continued to surge in March, contributing to the best start of the year on record. The sudden shift in demand could be related to less supply choice in lower price ranges for other property types, causing many to turn to the condominium market. The rise in sales has outpaced the growth in new listings, causing inventories to ease compared to last year and the months of supply to drop to the lowest recorded since 2007.
After several months of tight conditions, we are seeing upward pressure on prices. In March, the benchmark price rose to $265,900 – nearly three per cent higher than last month and six per cent higher than last year. The recent gain in price has helped support some price recovery in this sector, but prices remain over 11 per cent below previous highs.