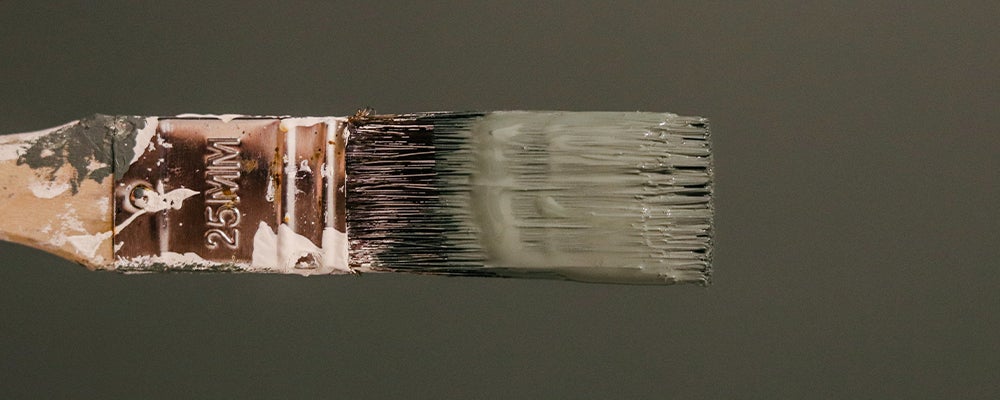 We've all been there: you're sitting on the couch 2.5 hours into watching a Property Brothers marathon.
A recently married couple effortlessly turns a monstrosity into a masterpiece when, undoubtedly, these four words come to mind: I could do that.
Countless HGTV shows feature gleeful homeowners laughing as they swing a sledgehammer through a load-bearing wall to open up the kitchen and high-fiving as they install their own bathroom fixtures. Viewers usually catch a glimpse of a renovation road bump, but it is almost always solved instantly when the homeowners miraculously find an extra $50,000 wiggle room in the budget.
The reality of "reality television" is that these shows only broadcast about 10% of what actually goes down. You don't see the many (and there are A LOT) professional contractors and tradespeople overseeing the project to ensure that everything is done correctly and accurately.
Red flags you aren't qualified for the DIY job: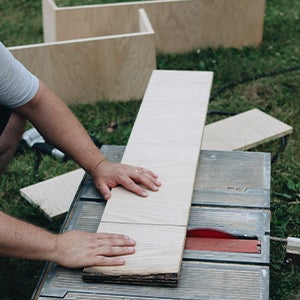 - You've gained plenty of knowledge from watching Bryan Inc. (FKA House of Bryan) but have never actually seen the project done in real life
- You don't have 90% of the tools required to do the work
- You decide to start the project one day after convincing yourself it's a good idea
- You have absolutely no experience in the field, and your project manager is a YouTube tutorial
Don't get us wrong, we love (and support) a good DIY project, especially if you have the skillset and if the reno will add resale value to your property. That said, we are talking about more than just putting up wallpaper. If you don't want to waste time and you don't have an extra $50,000 of "just-in-case-this-doesn't-work" padding in your budget, some projects are just better off left to the pros, such as:
1. ELECTRICAL WORK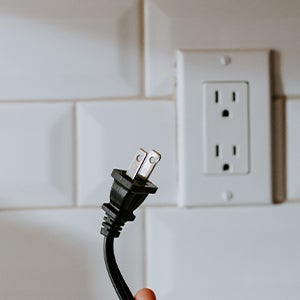 Unless you are a licensed electrician, a qualified apprentice, or highly confident in your skillset, dealing with electrical work simply isn't worth the risk. Not only is it a risk to the "handyman" while they are doing the job, but faulty electricity in a home can also pose a danger for years to come. While you can find plenty of DIY tutorials for how to install a dimmer switch on YouTube, a general rule of thumb for untrained homeowners is just to steer clear of electric work altogether.
Photo by 
Kelly Sikkema
on 
Unsplash
2. INSTALLING CABINETS
If you intend to sell your home in the future, the kitchen is a big selling point, so new cabinets can make a huge difference in first impressions and the sales price. Installing kitchen cabinets may seem easy, but there is so much more to it than the average person knows.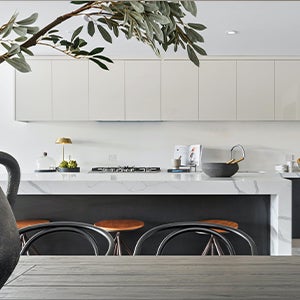 The assembly and installation of cabinets takes serious skills and serious tools. Not only are there structural requirements, but the chances of your floor being completely level are slim to none, and it takes a great deal of experience and knowledge to get this right. With that said, if it is a botched job (i.e. you did it yourself when you didn't know how), you will take a HUGE hit. When something goes wrong - and it often does - calling a professional contractor will become necessary anyway, so you are better off hiring someone from the get-go.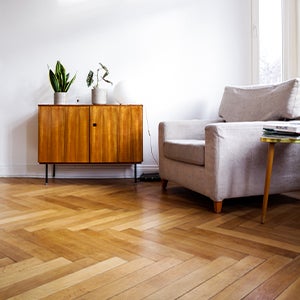 3. FLOOR REFINISHING
Renting equipment to refinish your floors yourself will seem reasonable at first. After all, you only need to sand the surface of the wood – how hard could it be? Spoiler alert: harder than you think. No matter how many times you watch the "how-to" video, you likely won't have the right feel for the machine unless this is something you have done many times before. We doubt you want to chance it with beginner's luck if you're refinishing your original hardwood floors. Sanding one spot for just a few seconds too long could result in drum marks on the floor that will be extremely difficult, if not impossible, to cover. Replacing all of the hardwood floors will cost a lot more than hiring a professional in the first place.
Photo by 
Beazy
on 
Unsplash
4. STRUCTURAL WORK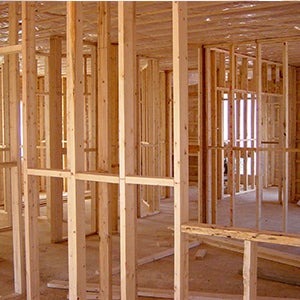 This is another one that should go without saying. Just like electrical, shotty structural work is a hazard to anyone who will step foot in the house after the job is done. Despite how easy they make it seem on TV, you can't just start tearing down walls as you please… walls, especially in older homes, are probably holding something else up, for example, the entire second floor. It's possible to remove load-bearing walls, but the whole structure of the home will need reinforcement, and it should be pretty obvious why this needs to be left to a trained, licensed, experienced professional. Furthermore, structural work requires a building permit, which means it will require an inspection. Please do not do this yourself, and avoid a project that ends up in shambles.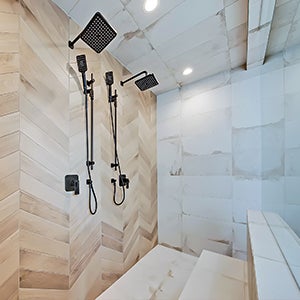 5. TILING
Tiling isn't entirely off the table as a DIY, but a well-done tile job requires substantial planning and practice. This is a classic example of "measure twice, cut once," and if we can offer any advice, it would be to measure three times. Don't forget that you will need to cut edges around walls, faucets, outlets etc. (it depends on the project: wall tile vs. floor tile vs. bathtub tile). If you are a first-timer, cutting the tiles may result in some throw-away attempts, or at the very least, a steep learning curve. If you are planning to do tile work, we suggest you enlist the advice of a trusted veteran, study several online tutorials, or even sign up for one of those classes at Home Depot. You'll get a fun Saturday afternoon out of it and a tile job that doesn't make your eye twitch – it's a win-win. On the other hand, if this sounds as exhausting to you as it does to us, or if you just want to save yourself time and money (in wasted product) in the long run, you should hire an experienced person or someone you trust to do the job right.
6. MOLDING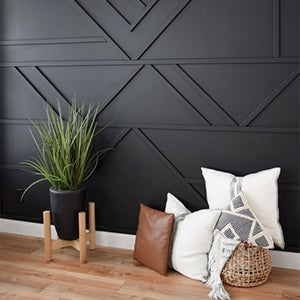 This is an HGTV classic. How many episodes have you seen where they just "throw in" some crown moulding to spice up a room? Here's the deal – no walls in a house are perfectly straight (even in new-builds), so simply adding some mouldings to your living room is not going to be an easy task. Experts who install moulding use various techniques to shape the material to fit flush and look great for years to come. There is no sugar-coating this one. It is not for the amateur DIYer.
Doing it yourself can be fun and rewarding, and there are many projects that homeowners can do on their own to add value and save money. In the end, however, sometimes you are better off doing it right the first time, and for certain jobs, that just means getting someone else to do it.
Main image by 
Sandie Clarke
on 
Unsplash