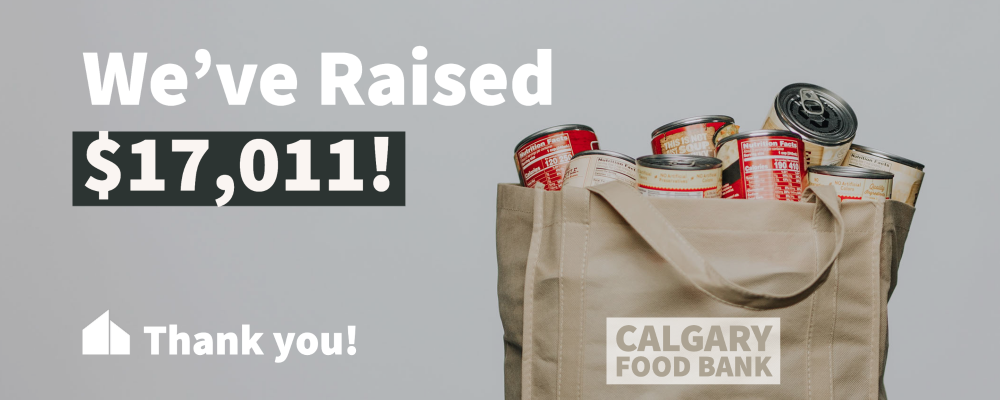 Thank you to our clients, friends, and family for your generous support over the 2021 holiday season!
The hearts of giving this year humbled us, and because of your generous support, our 6th annual holiday food drive surpassed the fundraising goal of $10,000!
We are excited to announce we have donated a total of
$17,011
to the Calgary Food Bank!
Because of the Calgary Food Bank's unique buying power,
up to $85,055 in goods and supplies
will be going to Calgarians in need this winter.
Helping people in our home city of Calgary is something we always look forward to! It's our way of giving back to our community for all it offers us as a real estate team, and we are thankful for your support in our efforts – it always blows us away!

If you missed the chance to donate, the Calgary Food Bank always accepts donations! Check out
their website
for more information.
For quick reference, their January Wish List is as follows:
 - Canned Tomatoes
 - Pasta
 - Peanut Butter
 - Nut-Free Granola Bars
 - Baby Cereal