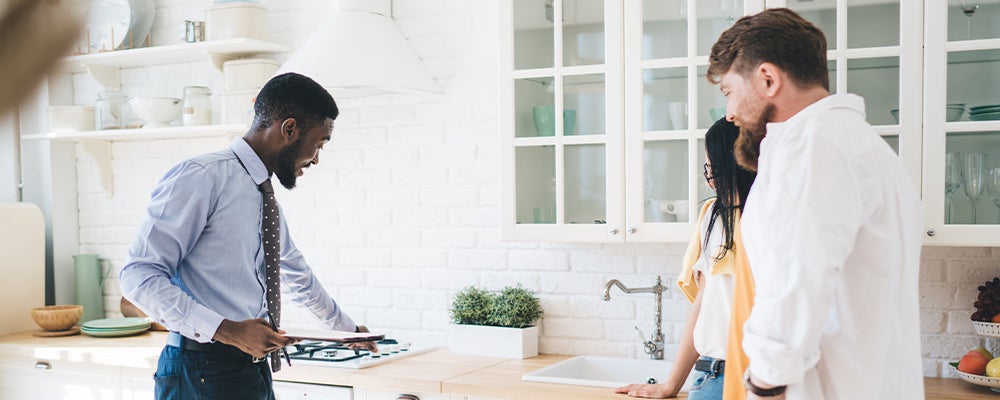 It is 2022, so we're all aware at this point that everyone has an opinion about, well, pretty much everything.
When booking a vacation, you can check out reviews on Trip Advisor and Airbnb. When choosing a restaurant, you can read up on Yelp and Google. When you are making your course calendar in university, a website ranks professors on a scale of 1 to 5 at several schools. It only makes sense that in the real estate market, Buyers and Sellers have a platform to research their prospective Realtor first, too.
Your Realtor is the person who will escort you through one of, if not THE largest financial transaction of your life. At Urban Upgrade & NewInfills, we not only understand that our reputations matter but ENCOURAGE buyers and sellers to do their research before they settle on a Realtor.
Real estate is a fickle business. We rely heavily on return and referral customers to be successful - it is not uncommon for real estate teams to get 70% or more of their business via referral. Online reviews, testimonials, and word of mouth are some of the best ways of engaging new clients.
So, the time has come that you need a Realtor, but how do you pick?
What is most important to you?
Are you looking for an "expert" in a niche market or neighbourhood? A person who will hold your hand from beginning to end? Someone who has extensive experience with investment properties? All agents aren't created equal, and many have different skills and specialties. Determine what you need and what is most important to you, and let that be the first stepping stone in your selection process.
Ask your friends and family.
Now, we've all heard the story about how you chose your Realtor because she was a friend of a friend or because he is on your hockey team, and you "owe him one" - but this is a significant purchase! Use your friend/family's suggestions as a starting point. Who have they had good experiences with? Who would they pass up in the future? Ask them about the things that you determined are important to YOU. Just because your brother had a good experience buying a downtown condo doesn't mean the same agent will be the right person to help you find your acreage.
Internet stalk the agent.
Put your 21st-century internet stalking skills to use and research your list of prospective agents. Find their websites and review their presence on the internet/social media. It's easy to make some first impression judgments based on their post content.
Read reviews and testimonials.
If you are willing to spend an hour finding the best Vietnamese restaurant in the city, you should lend some time to research the person who will guide you to your new HOME. Online reviews and testimonials from past clients, colleagues and other Realtors are a fantastic way to help you validate any information you have already heard. Realtors will promote themselves for obvious reasons, but are they as great as they say they are? Instead of stopping after one good review, or one negative comment, look for consistency and repeated themes in feedback. Are people raving about their knowledge of the market climate? Do several reviews talk about their constant availability or negotiating strength? Most agents will be in charge of what gets posted on their website, so try to explore other platforms with similar but less biased information like Facebook or Rank My Agent. Read those reviews!
Interview agents.
Often, Realtors are happy to meet for an "interview" and discuss working with you. Many even have prepared packages for these circumstances. When you have narrowed it down to a few that you like, ask to meet for a coffee to talk about your real estate needs. Once you have asked a few questions and gotten the answer you need, you can make an informed decision
The Realtors at Urban Upgrade & NewInfills are always happy to answer your questions and start a Realtor/client relationship to help you find your perfect home, sell your current home, or both! When it comes down to it, most people will hire an agent that they know and trust, and referrals from friends or family are a great way to start that relationship. Meet our team
here
.