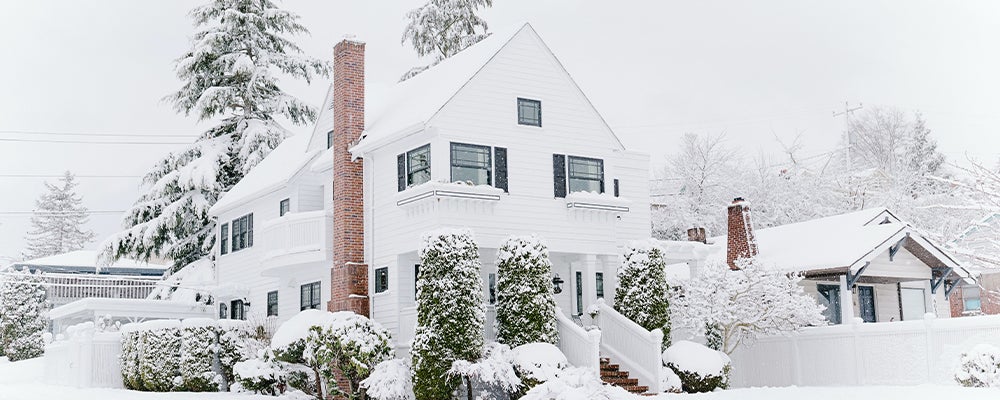 Ask anyone involved in real estate when the best time to sell is, and undoubtedly you will hear "the Spring!"
This advice typically comes from the reasoning that the best odds of a sale are when sales volume is highest.
Historically, the busiest months in real estate take place during the Spring months. When we say Spring, we're generally talking about March through May, but that said, things can pick up as early as mid-February and stay busy well into the Summer - it depends on the year and the market conditions.
Despite Spring being the busiest time for sales volume, sales occur across all market segments all 12 months of the year. So while many people postpone listing or opt to take their home off the market during the Holidays until "Spring" to avoid the listing growing stale and/or to create some new hype in the new year, there are perks to going LIVE in the "slow period" of the market cycle.
Here are a few significant benefits of listing NOW rather than waiting for the Spring market:
BUYERS ARE LESS DISTRACTED
Assuming you avoid hitting the market during the holiday season (typically mid-Dec through mid-Jan), Buyers, for the most part, are much less distracted in the Winter months than they are in the Summer. The kids are in school, holidays are over/almost over, and the idea/memory of extended family in the house during the holidays makes them begin dreaming for a larger space.
COMPETITION IS LIGHTER
In general, the number of new listings hitting the market starts to dwindle starting in November each year. Adding to this, many Sellers who have had their homes listed for a while opt to take their property off the market during the winter months to avoid the listing growing stale, take a break from showings, or focus on a new strategy for the spring market. By listing during a less popular selling season, not only are there fewer existing listings on the market, but also much fewer new listings to compete with as well. Just because it is Winter doesn't mean there aren't serious buyers out there ready to take the plunge, especially if those prospective Buyers just sold their current home and need to find a new one, stat! Less competition provides an excellent opportunity to make your home stand out.
BUYERS ARE USUALLY SERIOUS
Often, the Buyers out shopping in Winter are looking for a home NOW - whether they are relocating, have a baby on the way, or just sold their current home and need a new one ASAP! These Buyers don't have the luxury of waiting for a greater selection come Spring, so when the right home hits the market, they act. Additionally, Buyers who were browsing over the summer and autumn months yet didn't make a purchase are usually starting to get antsy by the time Winter comes around.
LESS COMPETITION + SERIOUS BUYERS = A WIN FOR YOU
LESS PREP WORK
A thick blanket of snow on the lawn and patio means less prep work to create a welcoming curb appeal - no weeding, mowing, planting, or general landscaping. Add to this the lack of need for outdoor furniture and decor to create a seasonal ambiance, and you've saved yourself a ton of work.
LESS EVENING INTERRUPTIONS
With early sundown in the Winter months, buyers interested in viewing a home in daylight often avoid evening showings wherever possible, meaning fewer interruptions to family life for showings. If you have little ones who are early to bed, fewer evening showings can mean the world of difference to your sanity during the listing process.
PEOPLE ARE SHOPPING ONLINE
Thanks to
r
ealtor.ca
, 24/7 Realtor websites, and other online advances, shopping for homes on the WWW isn't much different than shopping for shoes – hear us out! During the colder months, people can research properties and view photos/virtual tours from the comfort of their own homes in their warmest PJs. Essentially, prospective buyers are always looking, no matter the season. If you have a fantastic online listing, going live in the Winter won't put you at a total disadvantage. At Urban Upgrade, we pride ourselves on providing not only amazing print marketing packages but a rock-solid online strategy that includes multiple ads to extend online reach. We could go on, but let's talk about it in person…in the comfort of your own home!
While listing in the Winter does come with its perks, there are often more than a few moving parts to consider when deciding on a listing strategy. The Calgary market is changing, and many are still adapting to the "new normal." Plus, each micro-market has its supply and demand shifts through the year, and this should be considered when deciding what is best for a specific property.
Give us a call
anytime for a no-commitment market analysis to learn more about what's happening in your community and get an idea of what your home is worth!