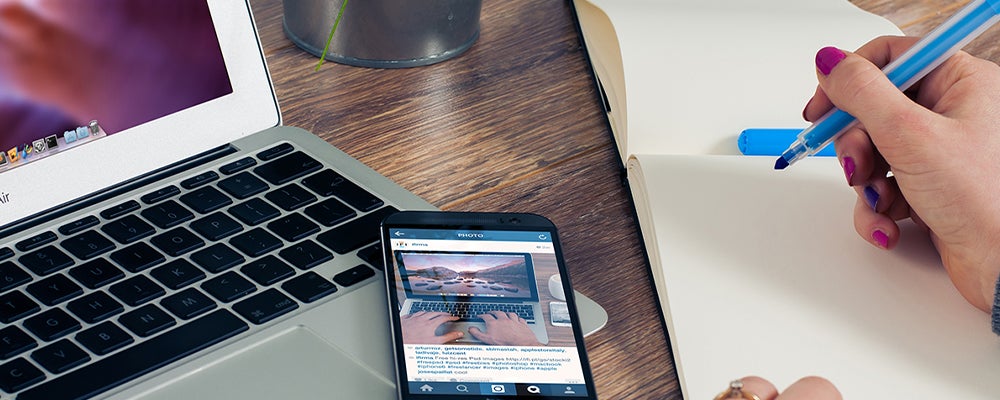 With the current state of the world, working from home has become the norm in several industries.
If you've already made the transition to "remote employee," you understand wholeheartedly that working from the couch or kitchen table gets old fast. Now that we are eight months into the pandemic, and the "work from home" lifestyle is seemingly here to stay, it is time to elevate your workspace.
GET CREATIVE
In a perfect world, having a spare bedroom or flex space as a dedicated home office is ideal, but this isn't the case for many home/condo owners. For those who don't have a ton of room to spare, places like the attic, basement, or even a closet can be transformed into a cozy home office. No matter how much space you are working with, there are a few things to keep in mind to make your home "office" as comfortable and functional as possible:
How will you be using the space?
One of the most important questions to ask yourself is, "How will I be using this space?" Are you the only person who needs a home office area, or do you have a partner working from home? If so, you may want to consider a room with double the free space or even a less conventional option like a garage. Will you be spending a lot of time in this space? If you generally work long hours, you may want to consider your desk and chair of higher importance than pretty decor. Being comfortable is often key to focusing and being efficient on the job.
Ergonomics is your friend!
Ergonomics makes a world of difference when it is treated as a priority. Ensuring you have an appropriately sized desk and an adjustable office chair will help avoid pain and repetitive stress injuries. A standing desk, or a convertible desk, can be the best of both worlds and keep you moving throughout the day.
Splurge on your internet
If you are working from home, you will want to ensure that your internet is fast and reliable. Often the quickest service is an additional cost, but it is worth checking with your employer to see if they are willing to cover the difference. Being professional can go hand in hand with efficiency, and if you have multiple people online at once, your normal internet speed will likely not hold up.
Brighten up your space
Natural light does wonders to brighten a space and create a welcoming atmosphere. Remember to use curtains or blinds, or shift your desk, to avoid any glare on your screen while working.
Increase your outlets
This may seem like an obvious tip, but it is one thing that gets overlooked consistently. Having electrical outlets is paramount to setting up an optimized work computer and desk. Make sure you have enough and check your ethernet connections and other data cabling available for your equipment.
Working from home has its perks, and by making the most of it, you may be surprised at how easy it is once everything is set in place.