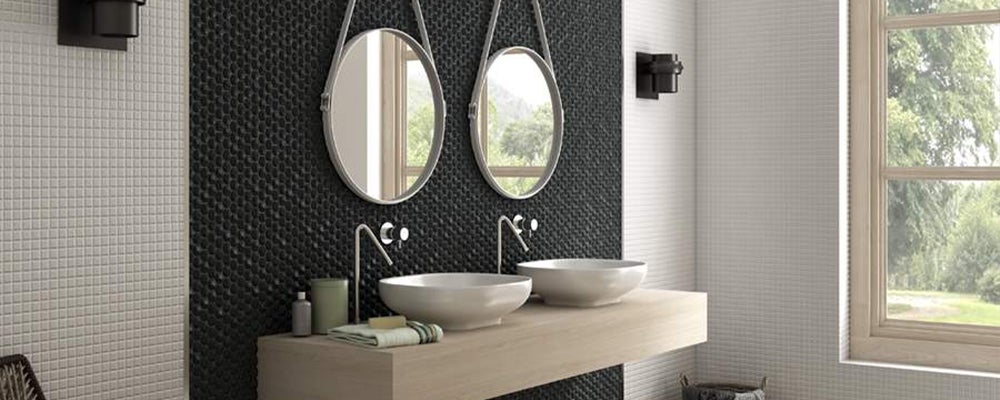 Staging is all about maximizing the value of your home in the eyes of prospective buyers.
Staging home interiors includes cleaning all rooms thoroughly, changing dated décor, accessories, and fixtures, and using modern decorating ideas for creating spacious and pleasant looks that maximize each room of your home. Bathrooms need to be clean, neat, and spacious; the current buzzword in baths is "spa-like." Creating a clean, inviting, light, and airy bathroom decor helps exude a hotel luxury charm that people can envision living and relaxing in. Often thought to be one of the most critical rooms in selling a home, the bathroom requires special attention when staging.
While not all bathrooms are the same, here are some bathroom staging tips to help you sell your home faster and at the best price possible.
1. Freshen Up Bathroom Walls
A fresh coat of paint in a popular décor colour is the quickest way to refresh a room, but you must prepare the walls for paint. Grimy bathroom walls can be a major turn-off for potential buyers and give the wrong overall impression of your home. Prepare bathroom walls for painting by removing surface mould using a spray bottle containing one part water and one part bleach; spray it on the wall, and watch the mould disappear. Once the walls are cleaned thoroughly, they're ready for a fresh coat of paint. Choose a lighter tone to create a spacious atmosphere and maintain a neutral colour palette appealing to most people.
2. Repair or Replace Damaged Fixtures and Accessories
Start by replacing non-white toilets and sinks; most buyers in today's markets will be turned off by toilets in other colours or by mismatched colour coordination; stick to white for a clean, modern look that will attract buyers. Neither of these fixtures needs to be too expensive either; the cost for a toilet including a new seat, tank kit, and wax ring could come in at less than $200 when economical options are used.
Update faucets that are beyond polishing to sparkle like new, and make sure your towel bars match – if possible, all your bathroom hardware should match, including shower head and spout, door hinges, toilet paper holder, and towel rings.
3. Scour Shower Doors
Don't replace a grubby shower door; just scour it. A smeared glass shower door can take away from an otherwise beautiful bathroom. Instead of replacing it, clean it with a mixture of one-part muriatic acid and about ten parts water, scrubbing with steel wool. Soon your shower will be sparkling and filth-free.
4. Paint Dated Tile
Bathrooms sell houses, but dated tile in a bathroom doesn't. A low-cost alternative to replacing the tile is to use paint. First, coat the tiles with a high-adhesion primer. Next, brush on a special ceramic epoxy covering. For a fraction of the cost of new tile, you will have an up-to-date bathroom that brings in big bucks.
5. Maximize Space in Small Bathrooms
Pedestal sinks are a big hit with buyers; they show off square footage in small bathrooms beautifully. Hooking up your new sink should be straightforward, and your bathroom will have dramatic appeal that maximizes the space and brings in better offers.

While some of these tips may be a little labour intensive, they are well within most people's abilities and make a huge difference when preparing your home for sale. A few small investments to stage the space can make a significant difference in how buyers perceive your home and, in turn, get you better offers in a shorter time.