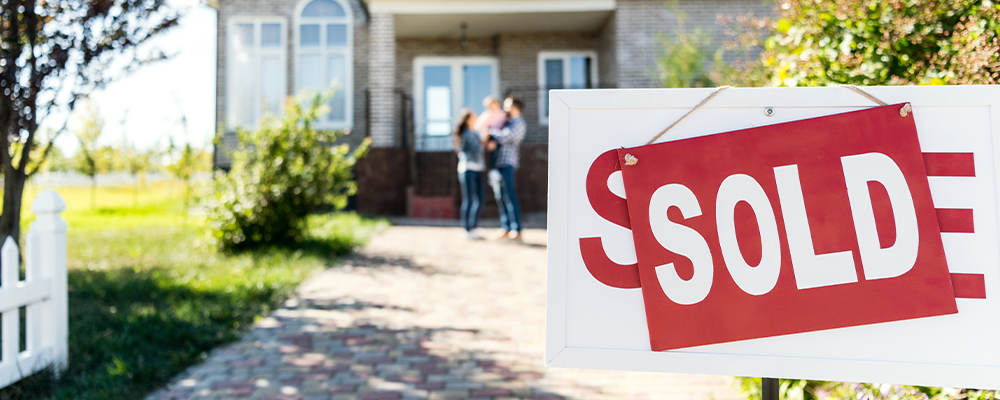 After experiencing a lull in the market following the pandemic's start almost a year ago,
we are now seeing record-breaking sales and seller's market conditions nearly across the board. Historically, boom times for Calgary real estate occur when we have large amounts of in-migration coupled with strong local economic conditions - neither of which we are currently experiencing. So, why is the real estate sector booming?
#1: Historically Low Interest Rates:
Although interest rates have been quite low for some time now, the onset of the COVID-19 led the Bank of Canada to reduce the overnight rate 3 times in March, which along with falling bond yields jumpstarted falling mortgage interest rates. "Best available" 5-year fixed rates fell from 2.44% in March 2020 to a low of just 1.39% in February 2021. Although in recent months rates have started to climb back up, they still sit under 1.85% which is well below the 2.9% seen back in April 2019. A historically low interest rate environment has made homeownership much more affordable for first-time and move-up buyers alike, helping to fuel a significant increase in housing demand.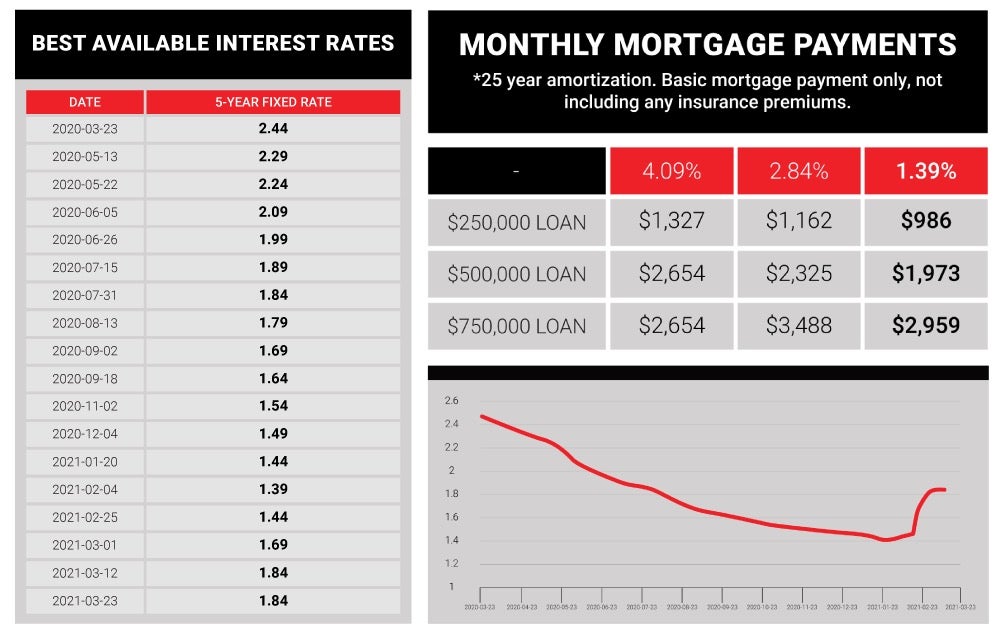 #2: COVID-19 Related Lifestyle Changes:
The pandemic has had a dramatic impact on how people live and work. Spending so much additional time at home throughout 2020 led many people to reassess the suitability of their homes, whether it be size, location, layout, or outdoor space. Working from home led many people to re-think their commutes and their need for a home office. Months of outdoor entertaining led many others to re-think their need for private outdoor space. All combined, a lot of people desired a change of housing in 2020, leading to increased demand across nearly all market sectors, but especially larger single-family homes.
#3: Increased Disposable Income:
Pandemic-related shutdowns and travel restrictions led to a significant change in travel and entertainment spending through 2020-2021. Funds that were earmarked for vacations and trips, festivals and concerts, and even routine restaurant dining were in many cases left in the bank without a timeline for when they could be used for their intended purpose. Accordingly, many people chose to re-invest this extra money into a down payment for a new home or a second property, helping to fuel increased demand for housing.
Looking to the future, there is much speculation over how long this current housing boom will last. While nobody has a crystal ball, all we can say is that real estate market conditions are a combination of supply and demand. Right now – demand is far outstripping supply and there is no sign that this will be changing significantly over the next few months. Beyond that, only time will tell!