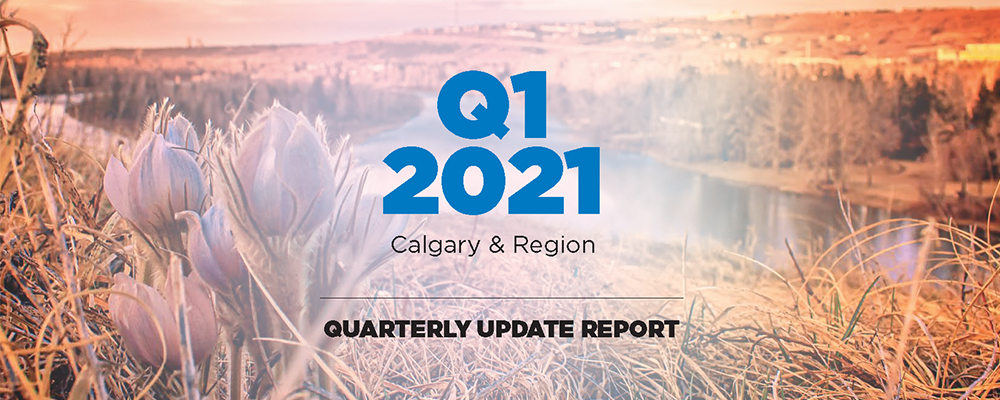 CREB, April 2021
- The economic challenges associated with COVID-19 brought about a dramatic rate cut from the Bank of Canada and an even more significant drop in the discount rates for mortgages. The low-interest-rate environment, combined with pent-up demand and increased savings among those who remained employed throughout the pandemic, is supporting stronger-than-expected gains in resale sales activity.
By the end of the first quarter, there were 5,945 sales in Calgary, 43 per cent higher than the 10-year average and the best start to the year since 2007.
"Sales activity is currently exceeding expectations. However, rising prices are expected to support new listings growth and also impact the pace of sales growth especially if discount rates continue to rise. This will help eventually support more balanced conditions," said CREB® chief economist Ann-Marie Lurie.
New listings rose to the highest first-quarter levels seen in over a decade, but it did little to move overall inventory levels, which averaged 4,687 units in the first quarter. This kept market conditions exceptionally tight, with citywide months of supply of just over two months.
The tightening conditions that started halfway through last year have caused prices to trend up, with the pace of growth rising in the first quarter of this year. This price growth was enough to push quarterly prices four per cent higher than the first quarter of last year.
"This price growth has been counterintuitive to many, considering the job loss and economic challenges that face this province and city. However, we also need to keep in mind that this is still a story of recovery for prices, which currently remain well below the highs recorded in 2014."
Economic Update

Unsurprisingly, COVID-19 continued to weigh on economic activity in the first quarter. Despite some changes in restrictions throughout the quarter, Alberta largely maintained strict gathering, travel and business occupancy restrictions.

This is weighing on economic activity and migration, but higher-than-expected energy prices are supporting some improvements in the energy sector. For the job market, this has produced mixed results.

Improvements in the energy sector have translated into job growth in both the primary and utilities sector and the professional, scientific and technical services. Those two industries combined saw 9,000 more jobs this quarter than what we had in the last quarter of 2020. There were also significant gains in the educational services sector, which recorded over 14,000 new jobs in the first quarter compared to the last quarter of 2020.

Some sectors continue to struggle. Quarterly job loss was recorded in sectors impacted by restrictions, including entertainment, food, transportation, wholesale trade and other services. There was also significant job loss in public administration positions and manufacturing. Job losses in these sectors offset the gains and Calgary saw nearly 8,000 jobs lost overall compared to the fourth quarter of 2020.