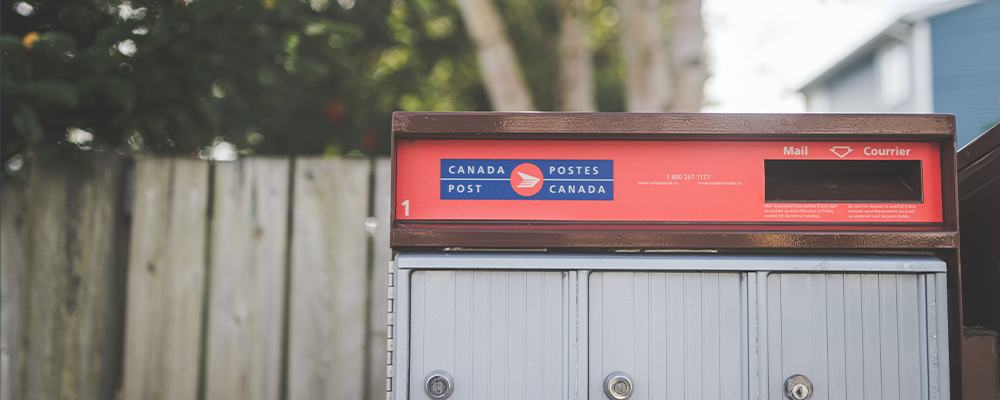 Congratulations! Your deal is now firm, and you have either bought or sold a property.
Although a mail-forward with Canada Post can help ensure you don't miss any important mail while you transition, you will still need to update your address eventually. 
Here is a list that should help you not miss anyone important:
  ▫️  Family and Friends
  ▫️  Landlord (if you are a tenant and bought your first home)
  ▫️  Banks and Credit Card Companies
  ▫️  Federal and Government Agencies
  ▫️  Insurance Companies (Auto, Life, and Home)
  ▫️  Investment Companies (RRSP, Mutual Funds)
  ▫️  Utility Providers (Gas, Electricity, Water, TV/Satellite, Phone, Cell Phone, Cable, Internet)
  ▫️  Home Security Provider
  ▫️  Your Employer
  ▫️  Schools/Children's Clubs/Day Homes/Day Care
  ▫️  Kid's or Your Extracurricular Activities
  ▫️  Alberta Health
  ▫️  Doctor/Dentist/Optician/Pharmacist
  ▫️  Other Health Specialists (Massage, Chiropractor, Acupuncture)
  ▫️  Professional Services (Accountant, Lawyer)
  ▫️  Gym/Health Club
  ▫️  Veterinarian/Dog Daycare/Pet Insurance/City Pet License
  ▫️  Drivers Licence and Vehicle Registration
  ▫️  Subscriptions (Newspapers, Magazines)
  ▫️  Amazon Prime Membership
  ▫️  Delivery Apps (SkipTheDishes, Uber)
While the list could go on and on, we always recommend setting up a
mail forwarding
system with Canada Post. Just in case you forgot to tell your great aunt the news!